Philips Beardtrimmer Series 3000 Model BT3208 Beard Trimmer,
3-day beard made easy
This trimmer with the innovative Lift & Trim system lifts and captures more low-lying hairs for efficient, even trimming results. This way you will easily achieve the 3-day stubble, short beard or long beard look you want.
Features:
1mm precision settings
Stainless steel blades
45 min cordless use/10h charge
Lift & Trim system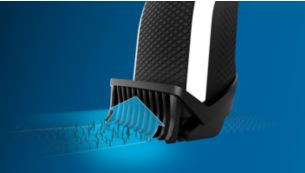 Trims evenly and captures low-lying hairs
Perfect for stubble, the Philips beard trimmer features our new Lift & Trim system: a comb that lifts and guides the hairs to the level of the blades for an even trim.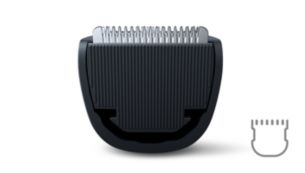 Get a perfect but protective trim
The self-sharpening steel blades on the Philips 3000 beard trimmer stay as sharp and effective as on day 1 to deliver a perfect yet protective trim, time after time.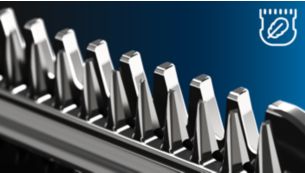 Skin-friendly blades for smooth skin
Designed to prevent scratches and irritation, the blades have rounded tips for smoother skin contact.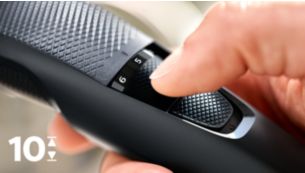 Adjusts to different length settings
An effective beard trimmer that cuts to the exact length you're after. Just spin the zoom wheel to one of 10 length settings between 0.5 and 10mm in 1mm increments.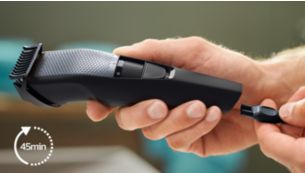 Cordless use for up to 45 mins
Don't get tangled up in your stubble trimmer – one 10 hour charge provides up to 45 minutes of grooming time.
Simple maintenance
Detach the head of your Philips beard trimmer and rinse it under the tap for easy cleaning. Then dry it before you put it back on the appliance.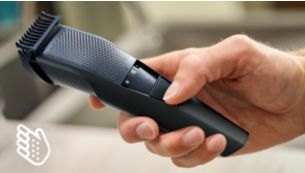 Easy to grip
A fast trimmer that's comfortable to hold and use. So you can handle those hard-to-reach areas more easily.
Model:
BT3208
Series 3000
About the Brand:
Royal Philips of the Netherlands is a leading health technology company focused on improving people's health and enabling better outcomes across the health continuum from healthy living and prevention, to diagnosis, treatment and home care. Philips leverages advanced technology and deep clinical and consumer insights to deliver integrated solutions. The company is a leader in diagnostic imaging, image-guided therapy, patient monitoring and health informatics, as well as in consumer health and home care.